GWCTOKEN, A window cleaning token with utility that generates both sales and service and cannot be duplicated. Because the innovation technology is based  on real life entertainment and legitimatship that will create entrepreneurs and the investors will say it's built on the Binance Smart Chain.
The good news the owner will own less tokens and that's a commitment and all investors wins.
The buybacks of AIStockMarketCoin and the integration of machine learning algorithms provide significant value to our community. By repurchasing our own tokens from the profits generated, we create increased demand, leading to the appreciation of AIStockMarketCoin's value. Consequently, this increase in value enhances the appeal and attractiveness of AIStockMarketCoin to potential investors.
The value for our community extends beyond the appreciation of AIStockMarketCoin. It also lies in the opportunity to benefit from precise analysis and intelligent trading strategies. We are dedicated to driving the success and growth of our community through continuous innovation and the creation of a powerful ecosystem. Our mission is to establish a platform where our community can leverage these unique advantages to position themselves successfully in the financial markets
0xcf8847dca5e97e723792e6fc6410c2c29bd22e5c
Mission One
Always clean glass and invest in GWCTOKEN
Stay Legitimate 
Always add Liquidity for all investors
Get Listed on Coinmarket Cap 
Mission Two
Get Listed on CoinGecko 
Get Listed on a CEX 
Start the great burn for one year straight
Price Target $0.01
1. Step: Install Metamask for Chrome
Go to Metamask (CLICK HERE) and install the Chrome extension. Follow their steps from the guide and finish the setup.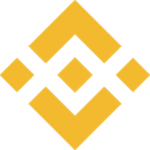 2. Step: Send BNB to Metamask
Once you have setup metamask, you can send BNB from an exchange like Kraken, Coinbase or Binance to your Metamask address.
3. Step: Connect to Pancakeswap
Go to Pancakeswap.Finance and click the "Connect" button. When Metamask asks for your signature, go ahead and sign it.
4. Step: Swap your BNB for GWCTOKEN
Now you can swap your BNB for GWCTOKEN. Set your slippage to 5-6%. Click on the Swap Button to finalize your trade.
COPYRIGHT © 2023 GWCTOKEN